Paula McDonald Design Build Wins Two Professional Remodeler 2014 Design Awards
The Two Prestigious Annual Awards Received for Bathrooms under $30,000 and Kitchens over $100,000
Setting new standards of professionalism, 88 remodeling companies from across the United States were named winners at the 2014 Professional Remodeler Design Awards. A panel of four industry expert judges determines awards based on construction quality, overall design, creativity, problem solving, and value judges entries.
Paula McDonald Design Build – PMD Development LLC – is the winner of the Silver Award for Bathrooms under $30,000 category and the Bronze Award for Kitchens over $100,000.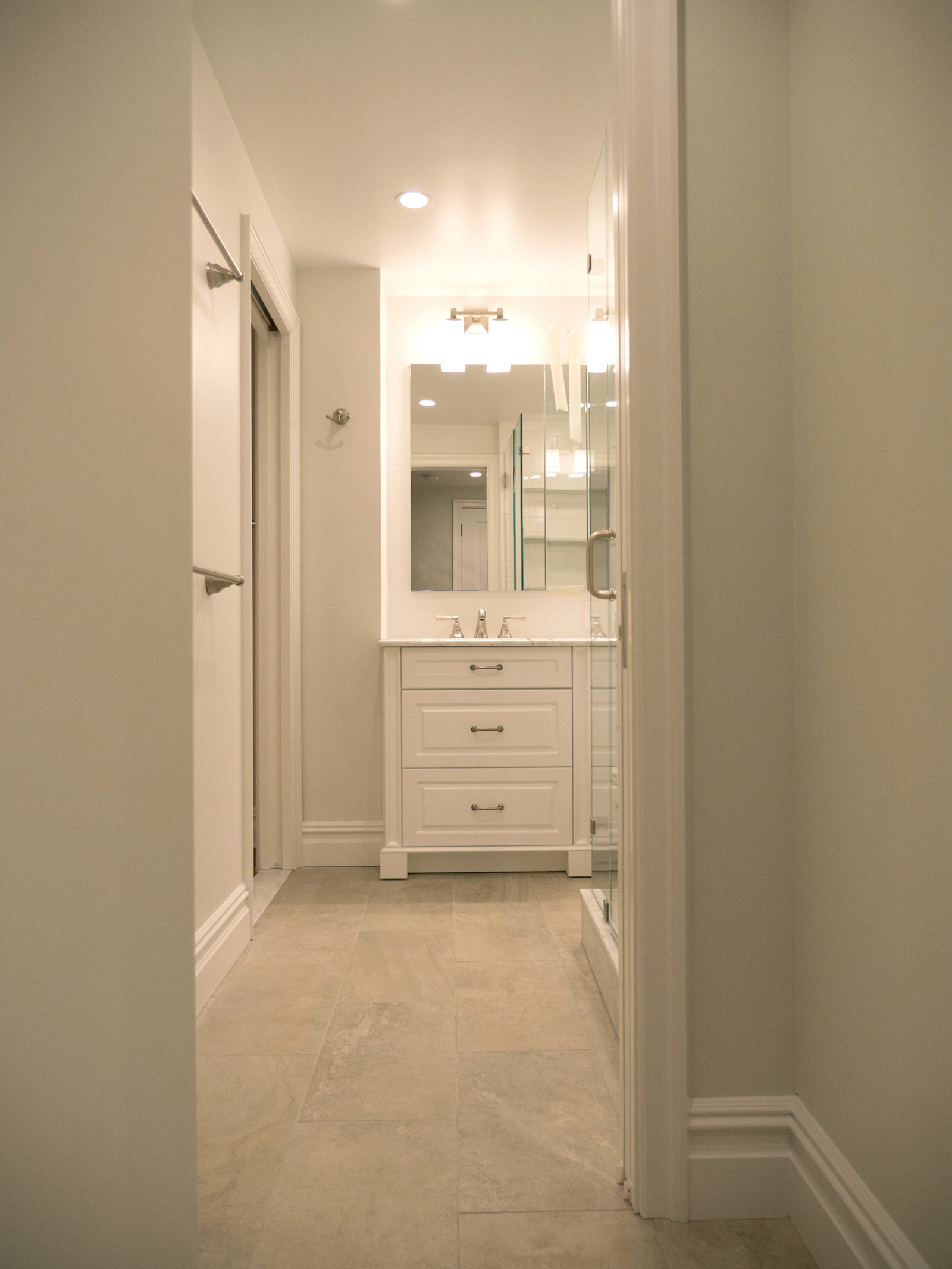 "With The Bathroom Renovation, complicated by the client's circumstances, we had to complete a gut renovation of the apartment in less than 90 days," said Paula McDonald, Owner and Managing Director for PMD Development. "We were able to transform the previously non-functional layout of the apartment into what it should be, featuring a bathroom that is now accessible from both the bedroom and the hall with two pocket doors and wall changes. We love the classic, timeless design and materials featured in the bathroom, which is my signature style. But better still, the client loves it even more."
"The kitchen renovation was part of a gut renovation that was tremendously challenging," McDonald continued. "After resolving the roof drain and plumbing change, the walls came down and the kitchen skylight was transformed. This kitchen became the entertainment heart of this fabulous penthouse– truly a diamond in the New York skyline."
Founded in 2001, the Professional Remodeler Design Awards is a national contest which recognizes outstanding remodeling projects in 22 categories. Nominees from residential remodeling companies across the U.S. apply competitively for Platinum, Gold, Silver, Bronze, or "Project of the Year" awards in this well-regarded, annual contest.
Professional Remodeler is one of the SGC Horizon publications dedicated to serving the needs of the nation's home building community — builders, designers and trade partners — with award-winning content and proven, practical solutions for over 75 years. Re-launched in September 2013, Professional Remodeler provides proven business solutions and award-winning content to more than 63,000 remodelers each month.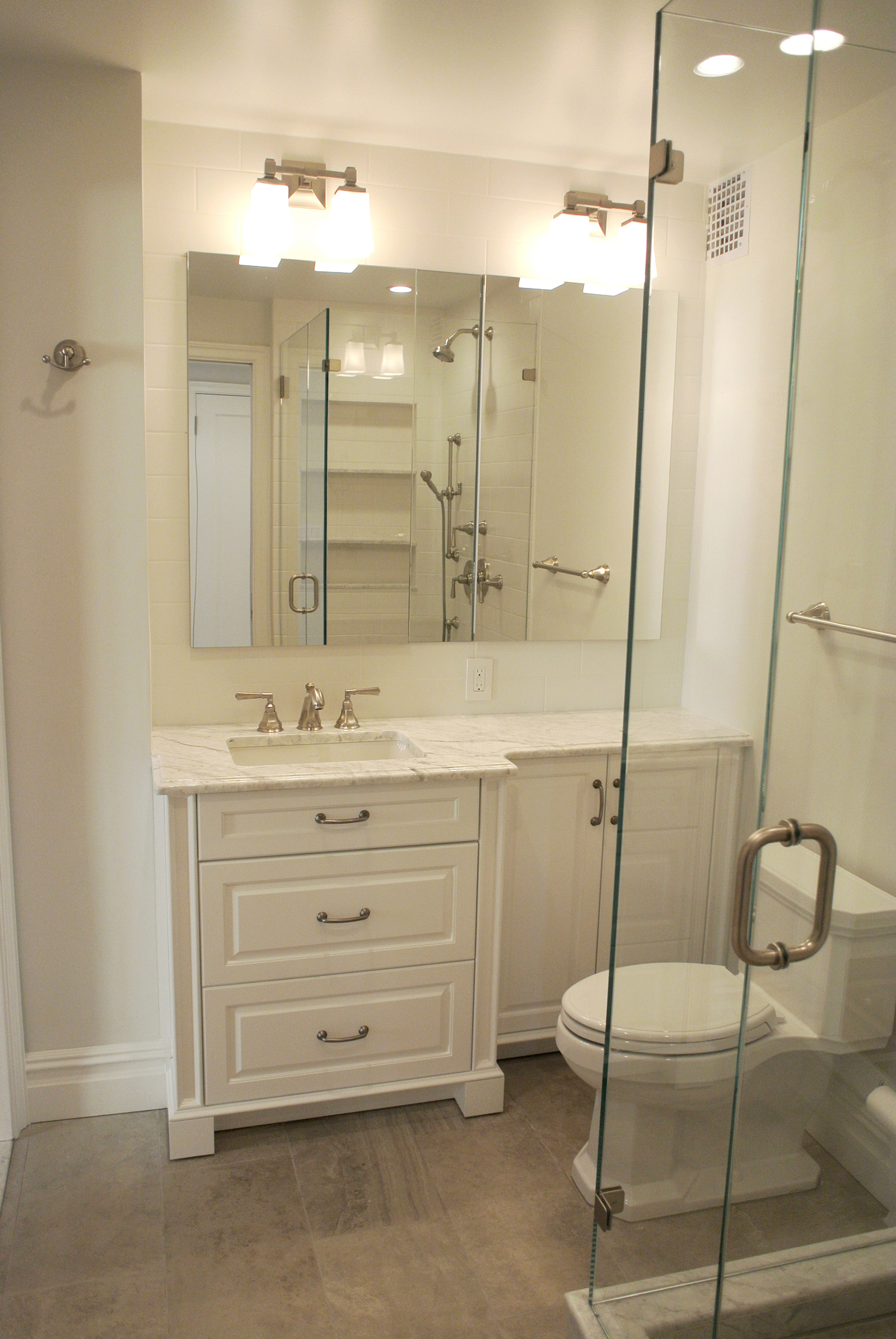 The winning remodels of the Bathroom Renovation under $30,000, as well as the Modern Penthouse Kitchen Renovation for over $100,000 categories can be seen in detail on Paula McDonald Design Build. Photos will also be published in the October issue of Professional Remodeler, on their site at http://www.proremodeler.com.
About Paula McDonald Design Build- PMD Development LLC
Paula McDonald's Design Build practice has been bringing New York City homeowners' visions to life through her ultimate, full-service residential construction firm since 2008. This one-stop shop enables a faster, seamless, and easier way for homeowners to approach a remodeling project for any type of residential space. From the first meeting with the client to the final finished project, Paula's approach to delivering their dream residence is through both innovation in design and a holistic delivery of each client's vision and lifestyle. The award-winning firm, recognized for their prestigious design and consumer venues, is located in the heart of NoMad on 220 Fifth Ave, 4th floor, New York, NY. To learn more about the business, view the Paula McDonald Design Build Youtube Trailer or visit https://pmddllc.com
About the Professional Remodeler Design Awards
Professional Remodeler is a trade magazine and website serving the top remodeling firms in the U.S. Professional Remodeler delivers award-winning business management articles, design solutions and product information to residential, commercial and specialty remodeling contractors. The magazine is published by SGC Horizon, a division of Scranton Gillette Communications, and serves an audience of more than 83,771 residential remodeling firms. For more information, visit http://www.housingzone.com.